Annie Brook, Ph.D., LPC – The Brook Institute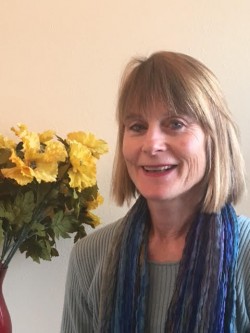 Annie Brook, Ph.D., LPC – The Brook Institute
Somatic Psychotherapy Training & Client Work
Change the body, change the mind…
Couples counseling, play therapy, infant mental health, individual/family
Get to the root of behaviors that are "inner cries for help." Dismantle issues of mistrust, procrastination, and fear. Learn to orient to a satisfying life with new coping and communication skills.
Supervision and Training For Therapists
Hundreds of therapists throughout the world have expanded their scope of practice and revenue by including work with birth trauma and somatic (body-based) interventions. If you would like the tools to add this exciting modality to your practice, click here for more information.
Psychotherapy For Clients
Root out panic, terror, aggression,  lack of focus, and overwhelm responses. Early experience encodes in the primitive brain stem and causes primitive threat response behaviors.
Change discomfort to ease, panic to motivation, and lack of focus to true rest and recovery. Somatic therapy works with body story and identity; removes threat behaviors and literally "changes the brain."
For lower cost intern therapy under Dr. Brook's supervision click here
Products
Credentials
35 years experience: private practice, mental health clinics, hospitals, publics schools
Former Naropa University professor; Director of Body Psychotherapy for MA in Somatic Psychology, and group process facilitator; Instructor for the Interarts Department: Body-Mind Centering, and Movement and Performance Art
Author and educator, conference presenter, keynote speaker
Education
Ph.D: Somatic Psychology, Infant Mental Health, and Human Sexuality
MA: Organizational Development and Conflict Resolution, Family Systems Therapy
BA: Somatic Psychology
Certifications
Body-Mind Psychotherapy, Body-Mind Centering teacher, Perinatal Therapist
Infant Developmental Movement Specialist
BioDynamic Cranio-Sacral practitioner
Yoga Teacher,Tantra teacher
Gyrotonic Level 1 Instructor
Interests
Organizational design, public speaking, movement performance artist, contact improvisation, water therapy
Insurance billing: private pay, out of network provider