HOW DO I KNOW IF MY CHILD NEEDS THERAPY?
In general, watch for movement and temperament issues. Look for balance, vitality, an ability to settle, and to respond to stimulus. See details below.
CAN MY CHILD BE COORDINATED AND STILL HAVE ISSUES WITH SENSORY/ MOTOR?
Yes. Sensory processing involves balance, listening, integration, sense of touch, movement, and smell. Children may be skilled in one area yet may be struggling or compensating in other areas. An assessment will help determine the underlying struggles your child has, and can help you to develop a plan of supportive interventions.
WHAT IS SENSORY PROCESSING OR SENSORY INTEGRATION?
These are terms that speak to the ability to process information in the body, specifically the 5 senses. Touch, sound, general tissue tone, pressure, body position, sight, and smell all underlie the ability to attend, think, and stay in relationships. When children are highly sensitive, they may become easily overwhelmed in what appears to be "normal" situations. Sensory processing refers to our natural ability to take in information from our many senses, interpret this information, and then plan and act accordingly.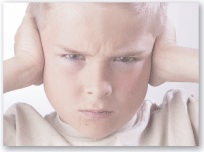 For example, when a child hears a horn, he would turn his head toward the sound and then look to see who has arrived or if there is danger. The child would then respond appropriately by waving to a familiar adult or running to protect himself. A child with sensory processing disorder (SPD) may be highly sensitive to sounds and, therefore, cover his ears and run away without looking to get more information. A child who is overly sensitive may appear to ignore the information. Children or adults with SPD often misperceive information from their environment and/or their bodies which makes them respond in ways which are difficult to understand. Your child may be very bright and still demonstrate these challenges. Getting an accurate assessment of these underlying issues may help to stop limiting you or your child's full potential. See our sensory processing workshops for parents, teachers, caregivers and professionals that provide invaluable insight into your child and his behaviors.
CAN SOMEONE HELP MY CHILD LEARN TO RIDE A BIKE AND TO DO OTHER NORMAL ACTIVITIES?
We can help your child develop the coordination to do so and support you to teach your child other motor skills to support his development. These abilities greatly enhance a child's ability to "fit-in" with peers and to develop friendships and good social skills. If the child's motor difficulties are too severe, then we can help you and your child learn how to compensate, using alternative movements or activities to support play and exploration.
CAN MY CHILD HAVE SENSORY PROCESSING ISSUES AS WELL AS ADD OR ADHD?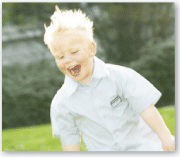 Yes, if your child seems abnormally hyper (active), sensitive to changes, and not able to stay focused on an activity, then he could have some type of attention deficit. This will require testing and evaluation from our therapists as well as a medical diagnosis from a Healthcare provider or Doctor. Sensory processing issues go hand in hand with ADD and ADHD, and therapy can often help to decrease the severity of these symptoms. There are many alternative approaches that have been successful with this population, and sometimes medication is warranted. A good evaluation is crucial to determine if any of these aspects are involved.
HOW DO I KNOW WHAT IS NORMAL BEHAVIOR FOR MY CHILD'S AGE?
Screenings and extensive evaluations give you clear information about your child's functional level in relation to age and peer group. Our professionals offer both screenings and evaluations.