HOW DO I KNOW IF MY CHILD IS SUFFERING FROM A MENTAL DISORDER?
There are complex variables to take into account when answering this question. Trust your concerns as a parent, especially if you notice that your child responds differently or excessively in ways that seem strange to you. Your concern warrants further investigation. We believe that parents are the experts on their children, and we encourage families to ask questions and to get evaluations. Our professionals are able to evaluate this question, and then provide feedback and treatment for such disorders.
WHAT IS A FAMILY INTENSIVE?
A focused time to support your family to enjoy each other through developing better communication, resolving hidden struggles, understanding each other's needs, and generally getting along better. Intensives help because focused time allows for old patterns to be released and new learning to occur. For families with small children, parenting skills will also be taught. Timing and scheduling can be designed by your individual therapist. This can also be arranged to address attachment issues.
WHAT IS A COUPLE'S INTENSIVE?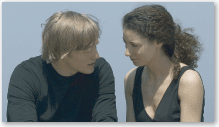 A focused time to explore what is needed in your relationship. It is often a time in which you can clarify your love and shift patterns that interrupt intimacy. Learning how to deal with the "little things", keeps them from getting larger. For some this means learning how to listen; for others it may mean finding ways to nurture and enjoy each other. Sometimes it means learning to negotiate conflict and parenting issues. Sometimes issues are often related to touch and sexuality needs.
Treatments include a 2-hour couple session and a one- hour individual session per day. Typically couples arrange to stay a week and book a local hotel.
WHAT IS PRENATAL AND PERINATAL WORK AND WHY IS IT VALUABLE?
Prenatal work explores how we behave toward ourselves and others, especially under stress. It works with early imprints of trauma or shock that occurred as one's first response patterns in the nervous system. Sometimes this work helps us see that we may be doing exactly the wrong behaviors to get our needs met. These needs include intimacy needs, contact needs, and needs of development. They can range from co-dependence issues to being overly independent. Often these responses are set up in the body as defense postures, such as bracing, withdrawing or distracting attention, or as excessive fears of both abandonment and intimacy. Work is done individually or in couples or families. It is extremely helpful with young children struggling with school behavioral issues as well.
AQUATIC WORK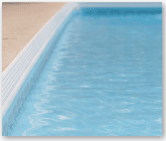 This is warm water therapy. It involves learning to connect with our deeper self through the medium of the transpersonal, which water can evoke. It also helps re-establish safe and healthy attachment since the womb-like environment can stimulate the body's earliest memories and help them surface for repair. Your therapist will use movement, expression, containment, and pacing to help you reintegrate and heal. We can also offer relaxing Watsu and Jahara™ Therapies for relaxation and body-mind integration. Currently, we offer off-site Aquatic Therapies and have an on-site pool planned for construction in 2007.
ATTACHMENT WORK
Many people have difficulty in their relationships because they were unable to attach to their parents in a safe and mutually respectful way. This can be due to a variety of reasons including medical trauma at birth, prematurity, illness or separation, adoption, or poor parenting due to abuse or neglect. The Attachment Therapy that we specialize in at our center uses a variety of modalities to help support an individual in making close, well-attached relationships in their lives despite the past trauma. We use Somatic and Body Centered Psychotherapy, Cognitive Therapy, Gestalt Therapy techniques, and Aquatic Attachment Therapy to help clients "re-parent" themselves and to allow support from others in their lives.
WHAT IS SOMATIC PSYCHOTHERAPY?
Soma means body, and somatic work supports ease in the body and use of the body as part of our life story. Rather than talking through therapy, somatic work explores with movement, pacing, and educative touch. It can help one to release long held patterns that are in our pre-cognitive memory and have more vitality and pleasure in day to day interactions.
WHAT IS MEANT BY "DEVELOPMENTAL MOVEMENT"?
This is the movement alphabet from crawling to walking, including even prenatal movements. Learning it helps parents support and understand their child's language. Parents can also help children with school and study skills when they understand how developmental movement relates to brain development.
HOW CAN TRAUMA AND SHOCK AFFECT ME OR MY FAMILY MEMBER?
These are words that describe the body response to large events that are either overwhelming or chronic. Trauma is treated differently than shock, and is more event-specific. Both form patterns of protection and defense in the nervous system. It is very helpful to release shock and integrate trauma, so one continues to enjoy life and make healthy choices for relating.
WHAT IS BODY-MIND CENTERING®?
This is a movement-based training that opens the body to feel more and to express one's self in a relational manner, staying present to life circumstance. It is highly-skilled awareness training that uses touch, movement, and integrates the intelligence of emotions, behavior and body systems—such as organs, bones, muscles, glands, fluids, and nerves throughout the body and mind.
WHAT IS SEX THERAPY?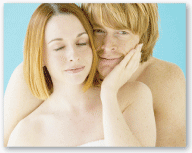 This is legitimate psychotherapy for individuals or couples who want to understand their sexuality more thoroughly or improve sexual functionality and pleasure. It is not specifically Tantra, which is an advanced study that includes sexual and emotional intimacy. However, certain Tantric practices may be introduced to be explored at home. Tantra supports sacred sexuality, which is a form of sexual awareness that invites one to embrace the spiritual connection that lives within intimate sharing. Practices of mindfulness, pacing, quality of touch, meditation, and awareness are the foundations of this work. Couples can learn ways to improve their sexual experience and communication. Our therapists are credentialed professionals with experience in teaching and in clinical work. Work does not include nudity.